When COVID-19 hit West Michigan the community was forced to shut down. Complete Health Dentistry (CHD) closed their building for three months to keep their neighbors and patients safe.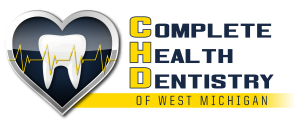 The practice was allowed to reopen in June, after three months of closures. Complete Health Dentistry pivoted to accommodate an extremely busy new normal. On top of getting caught up with existing patients, they saw a growing trend of new patients as well as transitions with meeting and maneuvering new safety protocols and regulations. 
Michigan Titanium is proud to have partnered with Complete Health Dentistry since 2017. Dr. Nick Ritzema is a huge advocate for foundational health and wellbeing – individuals who participate in triathlons benefit from the physical fitness they are exposed to that improves their overall health. 
"The thing I have always stood by is how we at CHD can incorporate better healthcare partnerships and even non-healthcare partnerships that will benefit the health of our patients," said Dr. Ritzema. "That is why we started working with MiTi, because physical fitness is a huge cornerstone for health." 
With health being important now, more than ever, CHD is helping patients understand how well or unwell their foundational health is. On top of general dentistry, CHD also focuses on improving body inflammatory levels and sleep quality in patients. 
Throughout the last year, CHD also created the Complete Health Airway Group. Joining other practices throughout the country, they specialize in providing airway health to combat issues such as upper airway resistance syndrome, sleep apnea and sleep disorder breathing. 
Triathletes can benefit from this area as it will improve their ability to breathe, their endurance, their VO2 Max and their cardiovascular health.
In 2020, Dr. Ritzema was set to reach TITAN level and compete in the full-distance MiTi race. This year, he will go for a trifecta and participant in the Olympic distance for Grand Rapids Triathlon, half distance for MiTi and then finish off the season racing in the deput The Dirty Mitten Gravel Triathlon in the fall. 
For more information on Complete Health Dentistry and how to schedule airway testing, please visit https://chdentistry.com/