Ultra, Half, Olympic & Sprint Distances ★ Triathlon, Duathlon, Aquabike, Relay, Swim-Only Events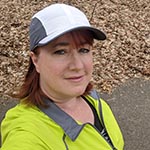 Lori Ott
ASSISTANT TO THE RACE DIRECTORS
The 2022 triathlon season will mark my ninth year working as the assistant to the race directors for Tris4Health. However, I have been involved with the Grand Rapids Tri since it's second year where I volunteered in transition and fell in love with the sport of triathlon. I swore the following year when I turned 40 I'd become a triathlete myself. I've been a part of Michigan Titanium since the beginning, volunteering the first two years of the event before joining the staff in the Fall of 2013. When I'm not wrapped up in triathlon/gravel world, I'm spending time with my husband of 27 years and my three teenage sons. I'm always happy to be of assistance to our athletes and help keep things running smoothly behind the scenes.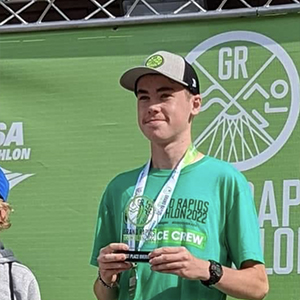 Graydon Ott
ASSISTANT TO THE ASSISTANT TO THE RACE DIRECTORS
To say that I was raised in triathlon is no exaggeration. My mom started working for Tris4Health when I entered school full time at age 5. Even at that age I'd sit in on meetings with her, help with packet stuffing, count things for her, and any race prep a little 5 year old could manage. I've attended at least part of most of the Tris4Health races that have been held since 2014. I've grown even more than the Tris4Health brand has in the last 9 years (and that's saying something!). Now that I'm older, stronger, faster, and I don't have a bedtime any more I love being more hands on when it comes to race weekend. You can find me doing anything from race course set up/tear down, signing the site, making deliveries in a gator, manning an aid station or directing
people on course. When I'm not helping my parents out with races you can usually find me running around (literally), tearing up the x-country course, or playing basketball or soccer. This fall I will be a freshman at West MI Aviation Academy with future hopes of going into the Air Force. Until then you can find me continuing to help during races, when I'm not racing myself.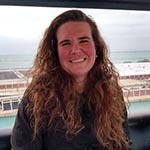 Elizabeth Fanco
ADMINISTRATIVE
As a lifelong non-athlete, my world turned upside down when I started walking (and eventually running) for clean water with Team World Vision in 2018. Over the past few years I've gone from having never run a mile to racing dozens of half marathons, running the NYC marathon, and even becoming a triathlete. I'm a busy mom of 8 who left behind 2 decades in the legal field to work doing what I'm passionate about: helping put on the best race experience for seasoned athletes and first timers alike. My absolute FAVORITE thing about working on races here in Michigan is when someone experiences the change that happens when they go from "I could never do that" to crossing the finish line and realizing that they just accomplished what they once thought was impossible.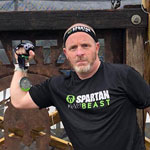 Tony Horvath
AID STATIONS/BIKE
This is my fourth year on staff for the Michigan Titanium. As an athlete I enjoy cycling and doing mud races. I'm in the process of making a career change in my work place. I'm also very proud father of a Western Michigan University graduated.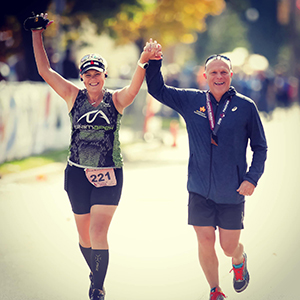 Tony & Di Payne
AID STATIONS SUPPLY
We both did our first triathlon at the inaugural GR Tri in 2011 and have been involved racing and volunteering ever since with that race and with MiTi. Many vacations tend to be "racecations" or training sessions but it's become a passion and the people we've met in the race community are the best.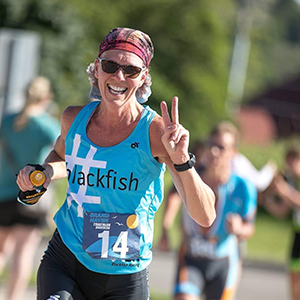 Kym Matthews
AWARDS
My two favorite things are connecting with people/connecting people to each other and all things fitness. So doing cycling and running events fills me with so much joy. I started running in my early 30's and did my first bike/run event at Reeds Lake in 2014 at the age of 49. I have taught fitness classes for over 30 year and currently fill my days training clients in my private studio. I don't swim! Though someday I may learn. I love half marathons and duathlons; competing in several each year. I run and bike year round, and like a lot of athletes, I have a garage full of bikes for every season and terrain.
My family is very supportive of my passion, always out on the course cheering me on. I love this community and have found support through the various challenges of life. I am grateful to be surrounded by so many positive people and I love encouraging others while I am out on the course.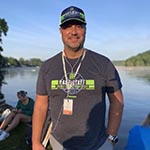 Eric Mentalewicz
BIKE COURSE
Due to a health issue in 2015, I decided to change my lifestyle and lose some weight. I lost over 70 pounds and found myself in the best shape of my life. I got the idea to compete in a triathlon and began training for the GR Tri. That was my first triathlon and it was one of the greatest experiences of my life. I instantly became hooked and plan to participate in many more. I have made it my passion to lead a healthy lifestyle and to help everyone I can do the same for themselves. My wife Stephanie and I have 5 children and I want to continue to show them you can do anything you set your mind to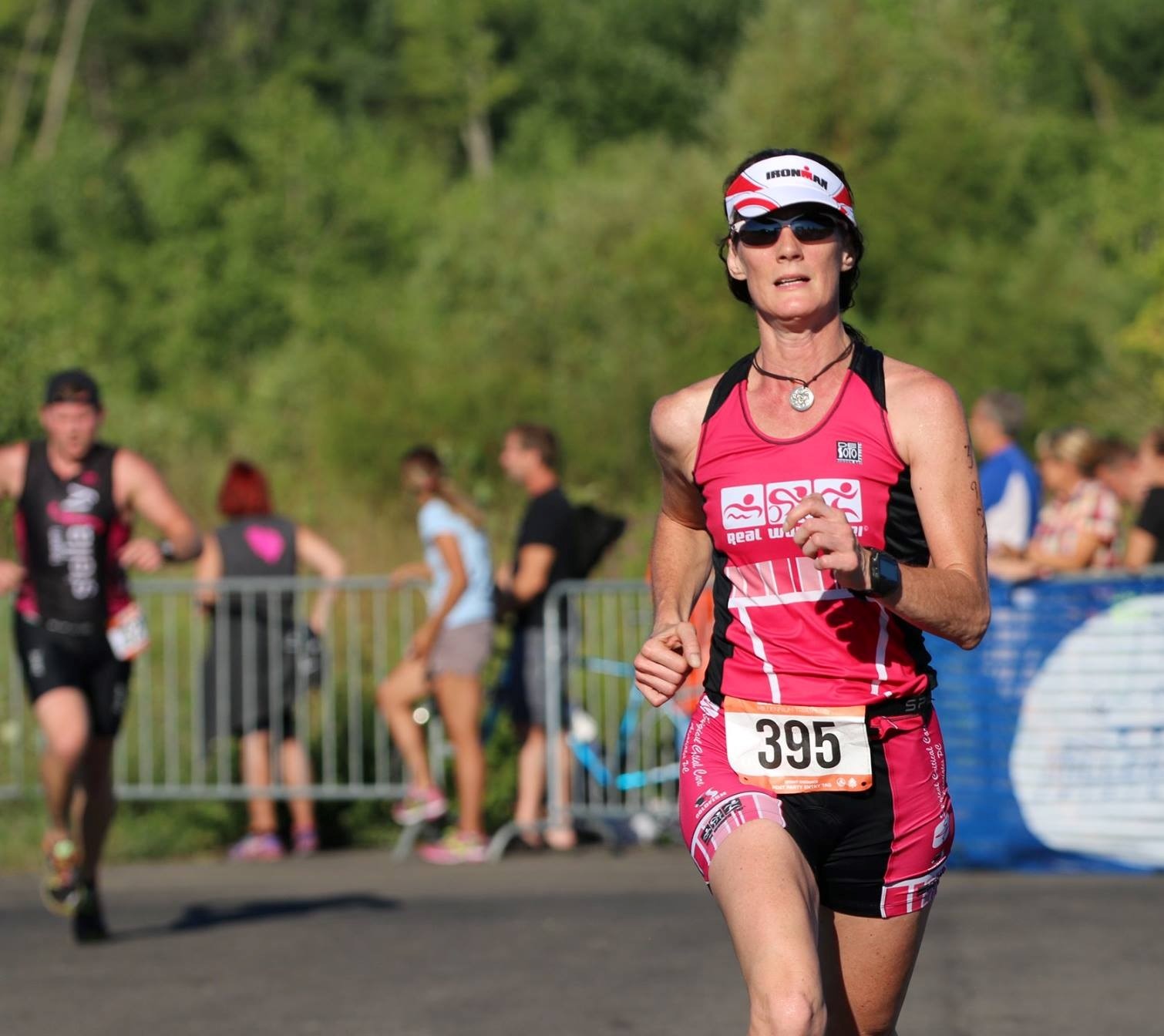 Lonna Blair
FINISH LINE
In 2005, I became inspired watching a local triathlon in GR. My first triathlon was in Sept 2006 and thus began the addiction. I've completed every distances from Sprint to Full. I've also participated in several bike tours/races ranging from 50 to 100 milers, hills to flats, and running races of all distances including marathons. I've learned how important it is to give back. I'm happy to do this as a Champion.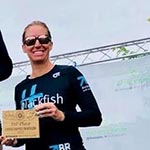 Alison Kraai McKee
FINISH LINE FOOD
I've been a lifelong athlete, including running and swimming, yet was generally a bit hesitant to ride a road bike. After having a premature baby, I was looking for a way to feel mentally and physically stronger, so I trained for and finished my first triathlon in 2012. I also discovered that I do love to ride bikes as well. In the past ten years, I've completed every distance of triathlon, including a full 140.6 last year (2021). The gift of training, of competing, and being in this sport has given me so much, that this year I look forward to giving back and supporting others.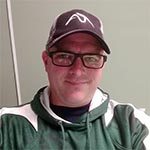 Tim Guikema
FLOAT
I have been involved in Triathlons since 2010. Starting off with a neighborhood Tri, Lech Lecha, I crossed the finish line and fell in love with this type of racing. I've been with the GR Tri for 10 years and would not miss the opportunity to race/help out and be involved in this race.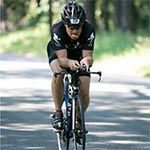 Don Goetcheus
KIDS' TRIATHLON
In 2007 I was minding my own business swimming laps a couple days a week and mountain biking to stay in shape. But these sports, on my own, weren't getting the workouts that I needed. So I started running for the first time in my life. Within a year I had finished my first full marathon. In 2008 a friend, I swam with on the high school swim team, asked me to join him at a Master swim practice. While at practice, he mentioned a group that was getting together to transport handicapped individuals around at triathlons and he wanted me to be a part of the running leg. That was the beginning of My Team Triumph. My experience with My Team Triumph proved life changing, as I had been bitten by the triathlon bug. As a result, I have worked my way up to multiple Half-Ironman distance tris, multiple marathons, and a few bike races each year. My down time is spent with my two teenage boys, and as a financial advisor with Amerprise Financial Services.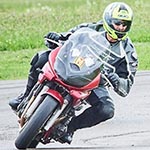 Todd Bradford
MOTO-PATROL
Todd Bradford is an avid cyclist with a passion for all things two wheeled. Between weekend rides and commuting to work on either his bike or his motorcycle, he often forgets what it's like to drive a car during the summer months. He is a hard working family man, is active in his church and is a lifelong resident of the Grand Rapids area. Todd is also a certified Motorcycle Safety Foundation RiderCoach and teaches basic and advanced courses through Fox Powersports.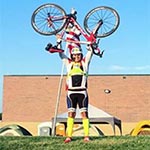 Rocky Babcock
ROAD CLOSURES
I have always been an active person but have never really been much of a run/bike/swimmer until 2012 when I started biking. I originally started out as only a biker but transitioned over the years while looking for new ways to stay active. My wife and I have been running since we've been together and continually do races together and are always there to support each other. Since 2012 I have participated in up to 7 Triathlons each year and have enjoyed every one. I have always enjoyed being part of the races and am now happy to be a part of the team that makes these races so great.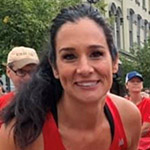 Victoria Brown
RUN COURSE
Sports and physical fitness have always been an important part of my life. While on vacation a few years ago, I was discussing with my sister how it has always been a goal of mine to complete a triathlon, even though I had anxiety about open water swimming. A few months later, I connected with athletes in the endurance community, found a swim coach, learned how to swim and within a few months started training for my first triathlon. I've been hooked ever since! Over the past couple of years, I have gone on to complete several tris, River Bank Run, many ½ marathons, MSU Grand Fondo, The Marine Corp Marathon, IMOhio – Half Ironman, and have competed in USAT Age Group Nationals. When not competing, I love to give back to the community that has embraced me, by volunteering for My Team Triumph in addition to assisting aspiring athletes. I am a firm believer in anything is possible if you set your mind to it.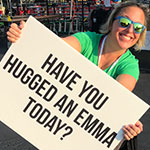 Emma Baranowski
RUN COURSE
I have been a part of the MiTi Team since 2012 and it has changed my world! I attended my first Tri as a spectator and was "hooked" from that moment on. I joined the race committee and even started running! It was shortly after that I started to plan my year of firsts: my first bike race, my first marathon, and my first Triathlon! It was an awesome experience and I am looking forward to competing in more races in the future. As you can see, this sport has been a positive and life changing experience for me and I am grateful that I am able to give back by serving on this committee.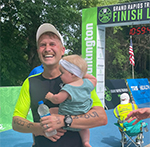 Keith Love
SITE MANAGER
I started in triathlons in 2016 with my first sprint Tri. I was instantly hooked completing the half iron distance at the GR Tri in 2017 and full Ironman in Boulder CO in 2019. You could say I am sort of a data nerd and love all aspects of triathlon lifestyle from the training to the diets to magic of race day. This will be my first year working behind the scenes and I am beyond excited for all of the new amazing athletes that I will get to meet!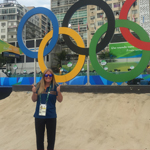 Chelsea Montes
SOCIAL MEDIA & MARKETING
I am new to the Grand Rapids area after moving here in July. Originally a Traverse City native, I have lived in many places such as Minnesota, Colorado and even Ecuador, but I am very excited to finally be back in my home state. While I have not officially competed in a triathlon myself, I have a love for the triathlon world and community after working and traveling as a Media Delegate and Social Media Manager for the International Triathlon Union for over four years. One of my most memorable triathlon moments of my career was witnessing Gwen Jorgensen win the very first Gold Medal for the USA at the 2016 Rio de Janeiro Olympic Games. I am excited to join the MiTi and GR Tri team and with their encouragement and peer pressure I became a triathlete just this summer!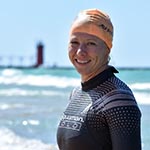 Dawn Hinz
SWIM COURSE SAFETY
I love the water! I love swimming! I've swam more events than I can count; including swimming around Mackinac Island. I love sharing swimming and triathlon with others by coaching with Athletic Mentors. My two boys enjoy swimming as well… My husband, eh, not so much.
I place high value on safeguarding others.  As a lifeguard on Lake Michigan, I was taught diligence and focus for life safety. Building on the lifeguarding of my teenage years, I began my career as a Firefighter / Paramedic in 1999, right out of high school. With the support of Athletic Mentors, I'm eager to partner with Tris4Health as their Swim Safety Coordinator.  Working together with local Sheriff's, Firefighter's, and Diver's, we'll provide a rock solid safe swim experience.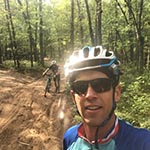 Jason Perr
SWIM COURSE SET-UP
I been someone to strive and try something new and have become encompassed in the endurance world and being outdoors.  I started running in 2006 with my first race being the River Bank Run, then into Ultra Running,  then moving onto triathlons with GRTri in 2011. I always find myself returning for this race whenever I can.
I have been active with community awareness for Michigan Special Olympics by participating in polar plunges and being an active member of the Law enforcement Torch Run Central Route.  I have also participated with Make-A-Wish Bike Ride.  I am a firm believer in "you get what you put in!" and look forward to this next adventure!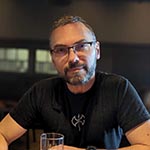 Bill Ott
TECHNICAL SUPPORT / PARKING
Bill blindly followed his wife into the life of triathlon, having no idea how addictive it would become. A runner by trade, he lives by the motto, "you can sleep when you're dead", a mantra he coined shortly after the birth of there now teenage twins. A general disdain for the bike means you're more likely to find him in an ultra marathon than a full iron, but he still has plans someday. Until then he'll keep living life on the edge, frying bacon shirtless, running marathons on a whim, and relaxing to the dulcet tones of Larry Crabbe. (Bill also likes to talk about himself in third person.)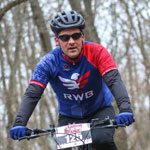 Brian Jirous
TRANSITION
This is my 6th year being on staff for this race. I love being part of these events and being in the "eye of the storm" doing transition and seeing the athletes at all stages of the race. I have done several half distance tris and I have completed Ironman Chattanooga, TN. When not training or competing I run a youth basketball program for 3rd thru 8th grade girls and coach a school team and an AAU team. I am supported by my wife and best friend Liz and have 3 daughters that are very active as well.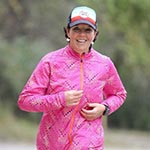 Jill Beckwith
VOLUNTEER
While I've made the move from Spectator Experience Champion to Volunteer coordinator, I will forever be known on staff as Snow Cone Jill.  I love being able to take care of the families and friends of athletes during the race, but am now using my race knowledge to help manage the incredible volunteer force required to put on a race like this. Being part of the race community in West Michigan really does feed my soul.
For more information about competing in Michigan Titanium please contact us here.