Ultra, Half, Olympic & Sprint Distances ★ Triathlon, Duathlon, Aquabike, Relay, Swim-Only Events
Michigan Titanium Title Sponsor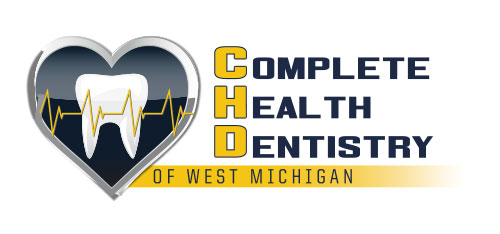 Complete Health Dentistry of West Michigan has been the title sponsor of Michigan Titanium since 2017. Without their continued support, the race would not be what it is today going into our 9th year.
About Complete Health Dentistry
Dr. Nick Ritzema DDS and his team focus on comprehensive dental care so patients can prevent any dental issues while also maintaining good oral health. They believe that a patient's oral health is linked to their overall health, which is why they offer a full range of preventive dental services.
Their dental practice also offers cosmetic, preventive, prosthodontic, and restorative dental services. They understand that going to the family dentist can be stressful, which is why they strive to treat patients with the same level of care and respect that they would give to family and friends.
About Dr. Nick Ritzema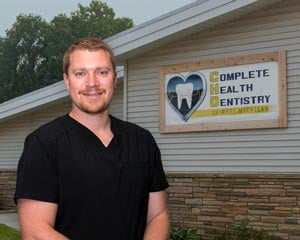 "My name is Dr. Nick Ritzema. I am a West Michigan native, having graduated from Rockford High School, and attended .
There, I played football for the Lakers on multiple National Championship teams as well as earning my Bachelor of Science degree in Bio-medical Sciences. After attending dental school at the
, I returned home to West Michigan.
My continuous dental education and clinical experiences have prepared me to help pioneer complete health and wellness, for all my patients, as well as utilize advanced techniques in modern dentistry. We here at Complete Health Dentistry, strive to treat our patients' complete health. Proper oral health care has the ability to treat and/or prevent whole body diseases. Whether we are preventing cardiovascular disease or dementia, or we are treating an aspect of diabetes or decreasing the risk of a major heart attack or stroke, we treat everyone based on their individual health.
I especially enjoy getting to work with children and their families, setting them up for a lifetime of excellent oral health and overall wellness. A quality dental practice should not be a fearful place, but a place where whole families feel at home. This is possible when patients are treated like family when they walk in and know that they are receiving the best possible care. I am a perfectionist by nature and pride myself with the ideal, artistic, craftsmanship in everything that I do."
For more information about competing in Michigan Titanium please contact us here.